Schrijf hier in voor één van onze tornooien! / Please subscribe here for one of our tournaments!
World Curling Tour Belgium Challenger Events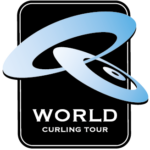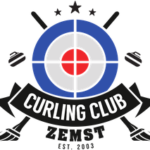 Zemst curling club is proud to announce our very first WCT event to take place in early 2022. Both events can accommodate 18 teams and will be played with time clocks.
9-minute practice + LSDs
8 end games with time clocks
Teams will be divided in 3 pools with the best in each pool + 4th ranked team advancing to playoffs
Entry fee includes 1-hour pre-event on-ice practice (Thursday morning of the event, space is limited: first come first served) and a welcome reception on Thursday.
Due the COVID-19 pandemic and any travel restrictions, Curling Zemst reserves the right to reduce the number of participants up to only 12 teams and therefore to adjust the prize money.
These events are presented in association with the Belgian Curling Association.
Ice Tech for the event will be Patrick Kapralik from Bratislava.
Prize money
Total 2800 €
1st place 1200 €
2nd place 800 €
3rd place 500 €
4th place 500 €
Entry fee
Entry fee: 500€
Entry fee is to be paid by bank transfer before January 5th, 2022. Payment details will be send to teams asap upon enrolment.
Facebook Page / Event Streaming
News will be listed on the Curling Zemst page.
Match streaming details announced at a later date.
Travel & Facility Information
Brussels Airport is less than 10minutes away by care and served by most major and budget carriers.
Zemst curling club opened its current facility in 2017 and houses 3-sheets.
There is ample parking at the facility and public transport (bus) stops just around the corner. Additional transport information and site maps can be found in the Accommodation pack which is available upon request (see also section accommodation below).
The club has a bar and some lunch options will be offered during the tournament. Several restaurants can be found in a 15km radius.
Accommodation
We have done some of the legwork for you and can provide you with a list of our 5 partner hotels.
They were carefully selected to offer you a wide range of choice based on a number of criteria (price, vicinity to the club etc.)
Please contact the event organizer to obtain a packet with full details.
There are also some Airbnb options in the neighborhood but at this point we do not have any references for any of them.